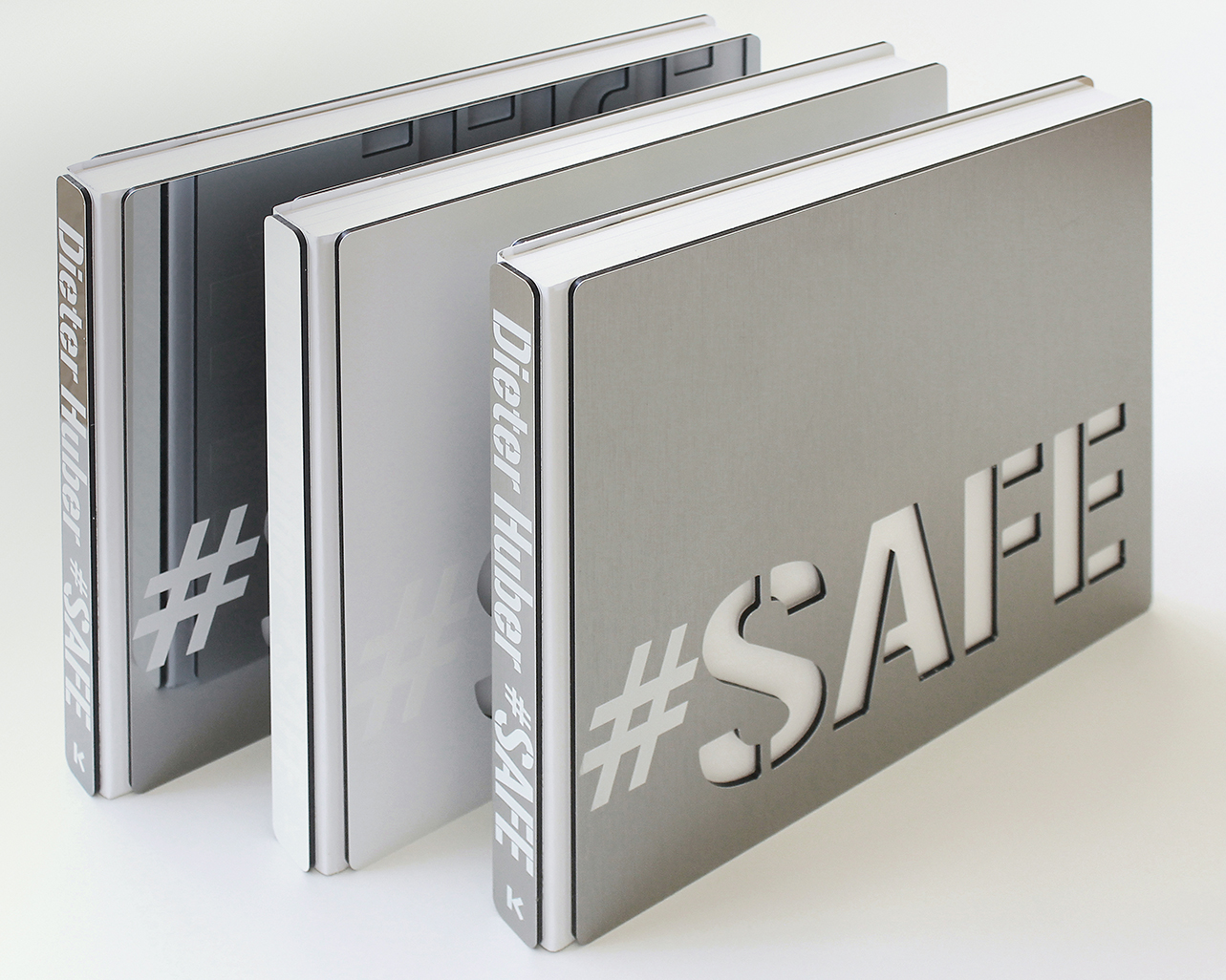 #SAFE
Ein Kunstprojekt mit 202 Bildern zum Spannungsfeld Freiheit und Sicherheit
Das hochwertig gestaltete und gebundene Buch im Format 24 x 29,5 cm, Kern mit 240 Seiten,
zeigt alle 202 Arbeiten des Zyklus #SAFE.
Die Textbeiträge stammen von Prof. Hans Dieter Huber, Oberst Klaus Mak und Dieter Huber.
Die Publikation erscheint im Kerber Verlag Bielefeld / Berlin in Deutsch und Englisch.
ISBN 978-3-7356-0350-0
EURO 100,– / CHF 122,80
#SAFE
An art project featuring 202 images from the field of tension between freedom and security
This beautifully designed and bound book (24 x 29,5 cm, 240 core pages) 
features all 202 works from the #SAFE series.
The texts were contributed by Prof. Hans Dieter Huber, Colonel Klaus Mak  and Dieter Huber.
The book was published by Kerber Verlag, Bielefeld / Berlin, in German and English.
ISBN 978-3-7356-0350-0
EURO 100,– / CHF 122,80